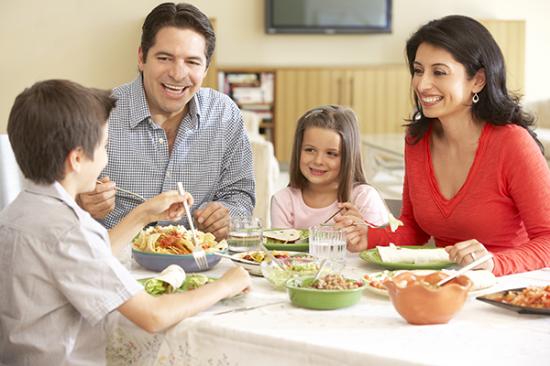 The Family Life and Child Development Program provides educational programs and resources focused on strengthening interpersonal relationships and promoting the understanding of human development across the lifespan.
Programs
Just In Time Parenting Newsletter
"Just in Time Parenting" is a national age-based parenting newsletter for babies aged one month to sixty months (five years). You can sign up for this newsletter through the New Mexico State University Family Life website. It will be emailed to you each month for the first 12 months and every two months for babies age two to five years.
Sign up for Parenting Newsletter
Stress and Resilience Recorded Webinar Series
These webinar series were developed by a team of Extension agents and specialists between 2020-2021. Each series highlights multiple strategies for managing stress and building resilience during challenging times.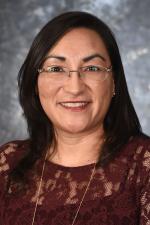 Karim Martinez
Family Life &
Child Development Specialist
575-646-2390
karmarti@nmsu.edu
Mental Health
Cooperative Extension Service Behavioral Health and Wellness Initiative: A multidisciplinary team of Extension agents and specialists was assembled to explore Extension's role in addressing behavioral health issues such as mental health challenges and suicide. Through the team's efforts, agents, specialists, and community partners have been trained in the following programs to support mental health and wellbeing. Contact karmarti@nmsu.edu or your local County Extension Office to find out if programs are offered in your community.
Mind Matters - Overcoming Adversity and Building Resilience: a program designed for youth 12+ and can also be used with adults. It helps decrease stress and trauma symptoms and increase coping skills. The curriculum is designed to be delivered in 12 lessons (1 hour each) or 21 lessons (15-20 minutes each).
QPR Gatekeeper Training (Question, Persuade, Refer): a program to help people learn 3 steps to help save a life from suicide. People trained in QPR learn how to recognize the warning signs of a suicide crisis and how to question, persuade, and refer someone to help.
Mental Health First Aid (MHFA) and Youth Mental Health First Aid (YMHFA): a program that teaches how to identify, understand and respond to signs of mental illness and substance use disorders. It provides the skills to reach out and provide initial help to someone who may be developing a mental health or substance use problem or experiencing a crisis.
Mental Health Newsletters
Farmer Stress - Here to Help New Mexico Campaign: Agriculture can be filled with unique stresses, from fluctuating market prices to unpredictable weather events. As a result of these unique stressors, it's no surprise that agricultural communities have experienced increases in mental health challenges and suicide. New Mexico Farm & Livestock Bureau in partnership with New Mexico State University and New Mexico Department of Agriculture are here to support agricultural communities to build resilience in the face of these challenges. Find information and videos to manage stress and increase mental health and wellbeing at: Here To Help NM.
Mental Health Social Media Campaign: a series of short videos and graphics that can be shared on Facebook, Instagram and TikTok with information to build emotional resilience and improve mental health and wellbeing. Visit the Mental Health Social Media Campaign website.
Additional Mental Health Resources
Aging
A 6-part webinar series recorded by a team of NMSU Extension Family and Consumer Sciences agents and specialists. This series teaches 12 keys to help you grow old successfully and with increased longevity.
Keys to Embracing Aging is a research-based curriculum developed by Extension professionals at Kansas State University, University of Arkansas, and University of Kentucky.
Please see the 12 Keys to Embracing Aging Recorded Webinar Series page for further details.
General Family Life and Child Development Recorded Webinars
Visit the EFCS Webinars webpage.
Building Healthy Relationships through Healthy Communication
Adverse Childhood Experiences: Risk and Resilience
Making the Most of Family Meals
How Caregiving Changes Relationships